Just a quick note to show you how stinkin' cute my boys are in their costumes for the Cinderella play,
Once Upon a Dream
. We were doing a last minute fitting Sunday night because dress rehearsals started Monday after school. I finished Seven's fitting and started working on Ten. Seven decided to kill time by playing his guitar. He looks like a little minstrel, doesn't he?


Of course, then Ten wanted to be in the picture too, so we let him borrow Uncle Ted's mandolin. My mom made their hats (along with several more to share with the other cast members). Are they adorable or what?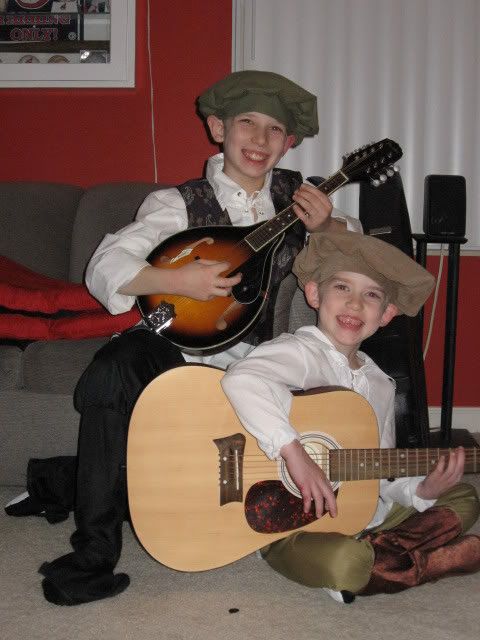 And I'm not AT ALL biased in any way, even if my kids are the cutest ones in the whole show. We only have two more dress rehearsals before opening day and the set isn't built yet. Cross your fingers!